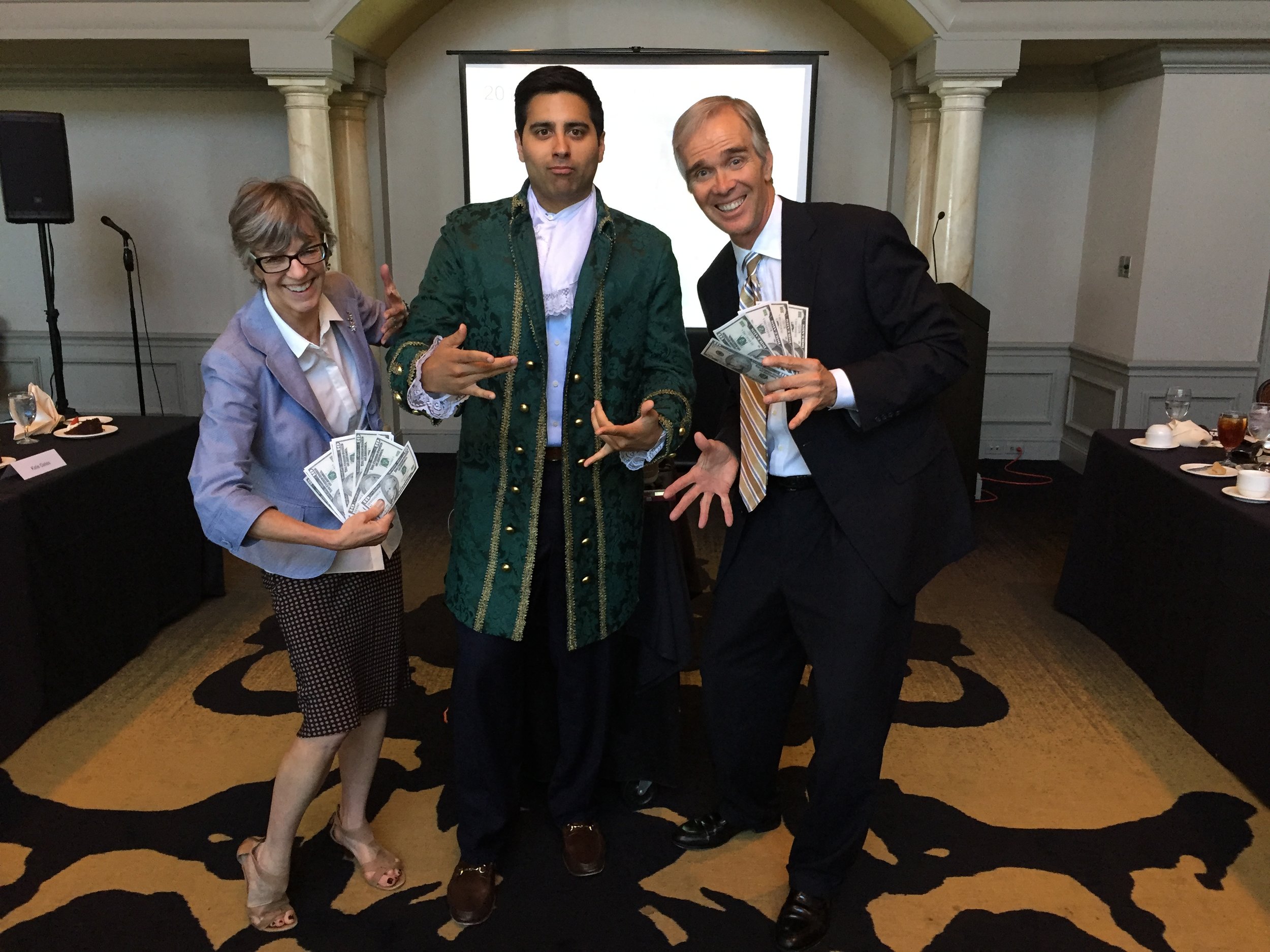 Audit presentation "Hamilton-style" at NC Theatre with Finance Committee Chair, Shinik Patel and Board Chair, Dan Bryson.
Capacity Building - Identifying gaps and developing organizational growth plans

Board Building - Education and training around all aspects of governance

Cultivation Sessions - Creative coaching to define goals and set clear outcomes, action plans and success measures

Program Co-creation - Designed to add capacity and impact

Executive On-boarding and Succession Plans - Embracing a culture of transition-readiness

Partnership Philanthropy - Collaboration with the funding community

Company Workshops - Team-building to create healthy culture

Digital Storytelling - Inspirational blogs and social posts

Keynote Speeches - Motivational presentations to engage and inspire
GROUNDED STRATEGY
Assessment - It starts with a conversation

Recommendation - Which leads to a recommendation

Co-creation - Followed up by a clear action plan

Evaluation - That needs to be monitored and evaluated

Ongoing support - With additional guidance as needed
GROUND RULES
Desire to innovate

Desire to collaborate

Desire to accelerate change

Desire for a more joyful process
GROUNDED PHILOSOPHY
Learning
Our organization embraces a culture of learning – we know that what we did ten years ago, five years ago or even last year, may not be the most effective strategy for our rapidly changing world today. Rather than say, "that's how we do things around here," we say, "what new strategy can we learn today that can position us for a more successful tomorrow?" We strive to innovate and accelerate change.
Support
Our organization supports each other and our board works in a healthy partnership with the ED and his/her team. We understand that choosing what "not to do," is as important as what "to do." We have each other's backs and endeavor to give each other the benefit of the doubt. We view the world through the lens of abundance and opportunity and strive to build appreciation into our work.
Transition-readiness
Our organization has a strong commitment to leadership development to build sustainable human capacity in our team. We understand the need for succession plans at all levels, especially at the fulcrum of leadership between the ED and board chair. We strive to assess our team's well-being so we can respond quickly to change without compromising our mission delivery.